Kado Bar x PK5000 5pk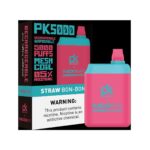 variations:
Cranberry Grape
Pineapple Dream
Black Ice
Kiwi Dragon Berry
Bubble Berry
Mint Cooler
Straw Bon-Bon
Blue Razz Fcuking Fab
Blue Razz Pomo
Strawberry Kiwi Berry
Pomo Berry Ice
Pineapple Burst
Berries Banana
Bubble Gum Gummy Bear
Straw Razz Cheryy Ice
Snowcone Ice
Blueberry Peach Candy
White Peach Razz

Please login to add this product to your favourite list.
Success! Product have added to your wishlist.