EB Design BC5000 10pk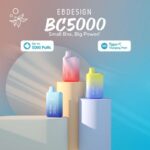 variations:
Strawberry Banana
Strawberry Watermelon
Blue Razz Ice
Peach Mango Watermelon
Sakura Grape
Strawberry Ice
Strawberry Kiwi
Strawberry Mango
Watermelon Ice
Cranberry Grape
Peach Ice
Lemon Mint
Rainbow Candy
Mango Peach Apricot
Strawberry Pina Colada
Miami Mint
Mango Peach
Blueberry Energize
Cuba Cigar
Pineapple Coconut Ice
Triple Berry Ice
Watermelon Bubble Gum
Tropical Rainbow Blast
Fuji Ice
Pineapple Strawnana
Peach Berry
Mixed Fruity
Beach Day
Crazi Berry
Cranberry Punch
Black Winter
Winter Berry
Clear
Malibu
Watermelon Jolly Candy Ice
Strazz
Blueberry Pom Ice
Orange Pear Nectar
Strawberry Pear Orange Ice
Strawberry Raspberry Cherry Ice
Strawlemon Ice
Sunset

Please login to add this product to your favourite list.
Success! Product have added to your wishlist.