Hyde Retro Rave Recharge 5000 Puffs 10pk
Hyde Retro Rave Recharge 5000 Puffs 10pk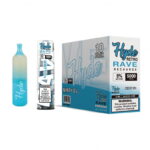 Hyde Retro Rave Recharge 5000 Puffs 10pk
variations:
Strawberry Banana
Aloe Grape
Blue Razz Ice
Peach Mango Watermelon
Strawberry Kiwi
Cola Ice
Sour Apple Ice
Pina Colada
Energize
Minty O's
Power
Summer LUV
Loops
Tropical
Bananas & Cream
Brazmallows
Morning Brew
Philippine Mango

Please login to add this product to your favourite list.
Success! Product have added to your wishlist.