Tyson 2.0 Heavyweight 7000 Puffs
Tyson 2.0 Heavyweight 7000 Puffs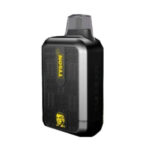 Tyson 2.0 Heavyweight 7000 Puffs
variations:
Peach Mango
Strawberry Banana
Strawberry Watermelon
Blue Razz
Tobacco
Watermelon
Cool Mint
Raspberry Watermelon
Menthol
Virginia Tobacco
Mango Lychee
Frozen Mango
Frozen Strawberry
Frozen Banana
Frozen Grape
Pineapple Mango
Apple Gummies
Frozen Blueberry
Passion Pom
Frozen Peach
Apple Melonberry
Lush Lime
Melon Head
Mintberry
Peach Watermelon
Pineapple Kiwi Berry
Stix 2.0 - Atomizer 5pk

Please login to add this product to your favourite list.
Success! Product have added to your wishlist.